Kotobuki's Original_10_The Summer Lover girl.___2007.06.17___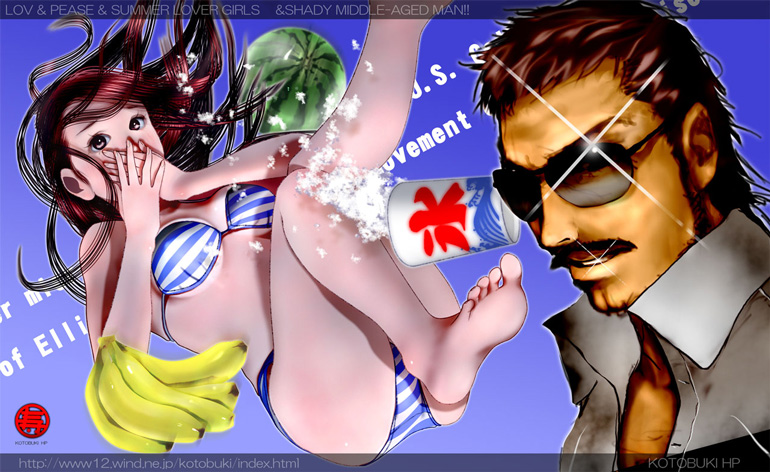 ----Just Jumping !----
Technical notes by Adobe Photoshop CS4
* I use the original pen tool "the Hair brush" to draw the hair.
↓ this is the tips, and please refer for your works.


*At first,I draw the sketch.
I have refered to many materials photographs.
so the magazines "A weekly playboy" and much woman gravure
I start drawing a sketch.
---I look for the gravure of a pose to look like that sketch.
---I research and refer those materials, and keep drawing a picture.
so Try to buy a weekly playboy in the bookstore,have confidence!
* in the draft rough sketch at adobe Photoshop CS,
I use "a fingertip tool" extensively for the revision of the main outline .
This tool is very useful.
But, this fingertip tool becomes too much heavy runs where brush size exceeded 100px.
A movement becomes slow when for example a complete expected paper is A4, 300dpi.
So,you may make campus size small at sketch
Then, you may resize it at the time of the color painting.
this illust is the respect draws for music PV" TUTTIFRUTTI SUMMERLOVE/GUNTHER"