Kotobuki's Original_15_KENTUCCO !___2008.12.19___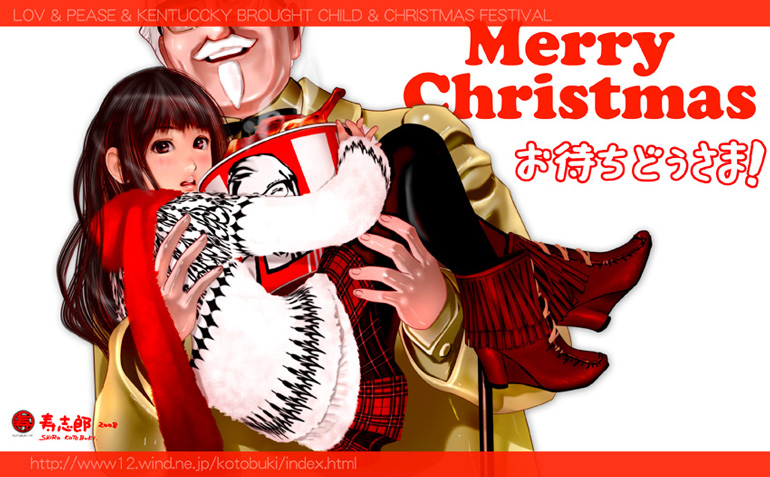 ----MerryChristmas! 2008----
Eikichi Yazawa is the most famous rock singer of JP,
and he have paid off the 3.5 billions debts of yen with smile ,
He and his life is very cool and just "Rock" and Blu-ray.

and This white-haired elderly gentleman too...
he had gone into bankruptcy at the age of 64.
and he started all over again with original fried chicken driving over the U.S.A
and he became the top symbol of world wide big franchise company.
so, he and his life is also very cool and just "Rock'n'roll"

when you go to this house, let's order stylish and cool.
"Fried Chicken Please, with full basket. ok? "