Kotobuki's Original_16_SNOWBOAD GIRL ON FOOT SPA___2009.02.01___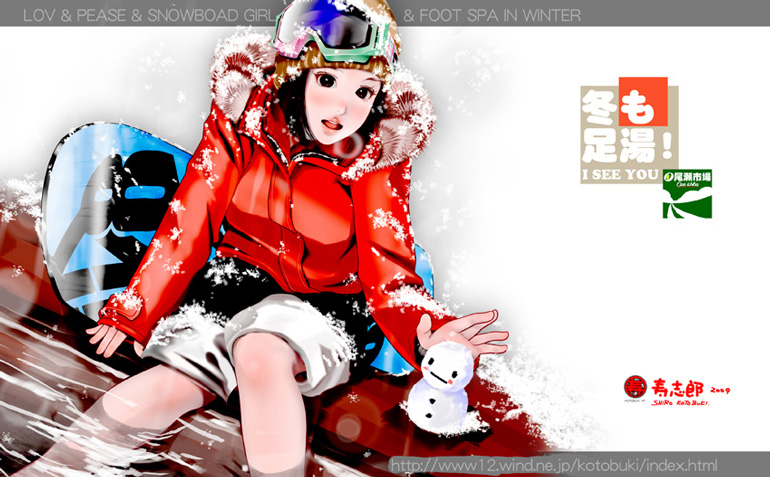 ----Let's go to ski&snowboad!----
1 Let's prepare 4WD wagon car ?
2 Let's make the original mix music CD for example EXAILE.
3 Let's buy potato snack and candy and chocolate at store.

and
If you and she distress on snow MT, and find the uninhabited lodge and make a grate fire
and make the other and Extra fire....and...

Let's go to ski&snowboad!