Kotobuki's Original_18_Skype girl.___2010.01.20___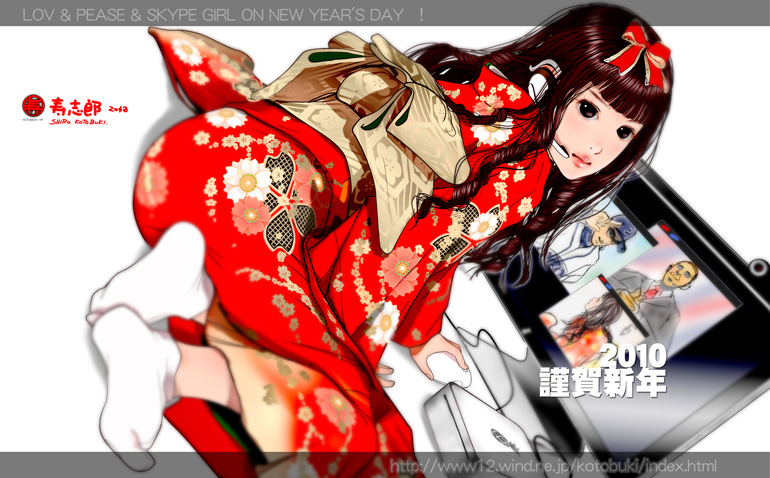 ----Hello?Hello?Hello?----
"Kimono" have three type categories.
1."Kimono" is the standard traditional garment.
2."Yukata" is light cotton kimono for summer bathrobe.
3."Hurisode" is ceremonial traditional formal kimono.
so,this girl wear is just Hurisode,
and, Hurisode have long long sleeve like a wings.
and, there are important rule.
Hurisode can be weared by only unmarried women!